ILM Level 3 Award in Leadership and Management
The ILM Level 3 Award in Leadership and Management qualification helps practicing team leaders move up to the next level of management, helping them lead people through organizational change, budget cuts or other pressures. The ILM is the UK's leading provider of specialist leadership qualifications and qualifies over 70,000 leaders and managers every year. Nine out of ten of their learners recommend their qualifications and said that they were able to immediately apply the skills they learned in their day-to-day job role.
Take a look at all management & leadership topics
It's more than just a course.
This is a learning journey.
Excite
On-demand digital learning playlist
Engage
Live session delivered virtually or in-person
Embed
Supporting on-demand digital learning playlists | 30-minute follow up coaching session (optional extra for teams)
3 x half-day live session delivered virtually or in-person | 6-8 hrs on-demand learning | 30-minute coaching session (optional extra for teams)

This is available for groups and teams
This intensive and practical course provides supervisors and line managers with a recognized qualification whilst sharing insight and learning on the fundamentals of management and the core skills required for the new manager.
Awarded by ILM, the Level 3 Award in Leadership and Management can generate significant payback for employers and individual managers in terms of improving quality, efficiency and effectiveness in your workplace. The course provides a toolkit of techniques to apply upon return to the workplace, and you will leave with a personal action plan to support you on your journey to becoming a great manager.
Suitable for supervisors, team leaders and line managers who are new or fairly new to the role or who have had no previous training in people management. It is also suitable for those who are looking to be promoted into a management position.
By the end of this course you will be able to:
Describe the role of the leader and identify your own leadership style
Create opportunities to develop and maintain credibility and trust within your team
In order to get the most useful learning from your time on this course, there are a few tasks we would like to ask you to complete prior to attendance.
During the course we will look at the different roles that people take on within teams. In preparation for this, we would like to ask you to complete an online questionnaire. This questionnaire is brief and should take you no more than approximately 20 minutes. You will be emailed a link to the questionnaire.
When you have completed the questionnaire, your results will be forwarded to the trainer who will give you an opportunity to discuss them during the course.
Identify a current or past conflict scenario that has happened within the workplace, this is to help you with the Conflict Handling module. The conflict does not have to have been with you and someone else - it can be, but doesn't have to be. Please make notes on what happened, and be prepared to share this scenario in a small group.
Thank you for spending time in preparation and we hope you find the course beneficial.
Assessment
Each delegate must complete three assignments. These assignments vary in depth and are due to be completed and handed in eight weeks after completion of the course. As part of this award, you will be offered two hours of tutorial support. You should plan to spend approximately 6 hours researching your workplace context, preparing for and writing or presenting the outcomes of this assignment for assessment. The 'nominal' word count for this assignment is 1000 words: the suggested range is between 800 and 1200 words.
Successful completion of the program also entitles you to ILM membership. This is a huge benefit which can provide continued learning, networking opportunities and up-to-date information relevant for today's supervisors and managers.
Free ILM studying membership provides:
An electronic copy of the ILM magazine
Online assessment of your team leading skills
Career development services
Use of the ILM's resource centre
Induction to the ILM Program
Welcome to the ILM program
Certification and assignment criteria
Introduction to report writing
The Art of Effective Leadership
The difference between leadership and management
Action Centred Leadership - finding the balance
Identifying your preferred leadership style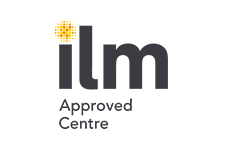 ILM accredited
This course/programme is accredited by ILM
Build a customized program
Use our building blocks approach to create a customized program to suit your specific needs and context, at the pace you need.
Talk to us about what you want to achieve.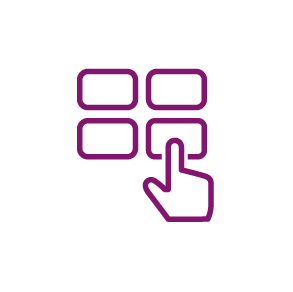 Step 1
Choose the core blocks you want (from our content library)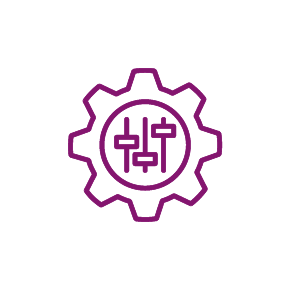 Step 2
Consider what blocks you want to customize (to make it your own)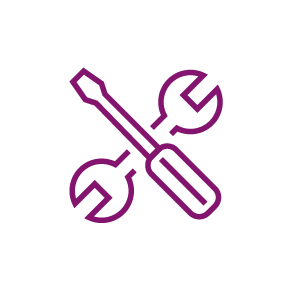 Step 3
Review any additional technology and support services we can help you with (to bring the truly bring the learning experience to life)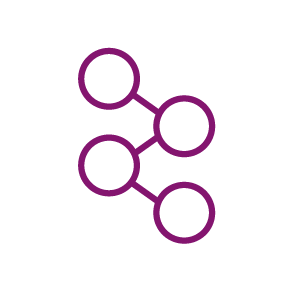 Step 4
We'll create the optimum journey for your learners
The building blocks menu of options
To help achieve the pace and agility you need, we encourage you to make use of what we already have (our core library) and make it your own. There's no need to 'recreate the wheel' - build from what we have 'ready to go' and then customize what you need to.
Choose from across our range of 100+ core topic areas.
Online self-study:
Fluidbooks
Infographics (standard and HTML)
Thrive in Five
Videos/animations
Quizzes & assessments
Podcasts
Digital flip cards
HTML microsites
Digital adventures
Applying what you have learned - action learning prompts/exercises
All assets under a topic/collection
Live expert-led:
Pre-built team experience (learning journey)
Live workshops - virtual or in-person training (1 x half-day live session in a day; 2 x half-day live session in a day)
Bitesize (1 x 90-min bite-size session in a day; 2 x 90-min bite-size session in a day; 3 x 90-min bite-size session in a day)
Run-it-yourself
Coaching – per hour (Follow-up; Learning program; Transitioning together; Team effectiveness; Career coaching; Leadership & executive; Skills performance coaching)
Group facilitation sessions (1 x 3hr in a day; 2 x 3hr in a day
Leadership lab session (1 x 3hr in a day; 2 x 3hr in a day)
Virtual delivery platform license
Personalisation for live events:
Add your logo
Tailored
Branded
Fully customized
Bespoke content creation:
Fluidbooks
Infographics (standard and HTML)
Thrive in Five
Videos/animations
Quizzes & assessments
Podcasts with bespoke or your content
Digital flip cards
HTML microsites
Digital adventures
Digital badges/certificates
Live expert-led bite-size or workshop session
Bespoke printed communication/learning assets:
Handouts
Z-cards
Zappar AR for Z-card
Action learning prompts/exercises
Bespoke Hub annual subscription fee (per user)
Hub implementation
Subscription (open) hub
Booker portal
Delivery – Virtual or in-person facilitator; virtual producer
Faculty management
Delegate management
Instructional design
Specialist instructional design
Learning journey curation
Logistics support
Project management
Customer success management
Branding & creative communication
Graphic design
Translations services
Proofing/QA
Data insights & engagement
Consultancy
Supplier management
Managed Learning Services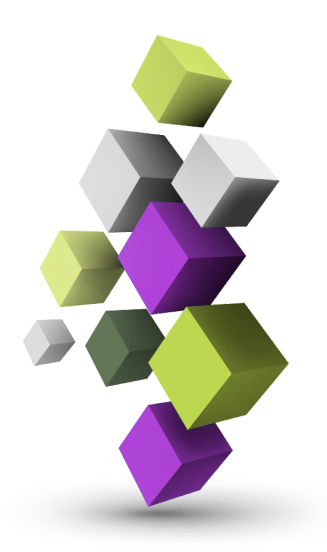 Our approach
Successful learning programs don't just happen by accident: Our 4E learning journey model ensures maximum transformational power (and it's informed by decades of adult learning best practices and proven real-life hybrid learning effectiveness).