Advanced Negotiation
When negotiating one-to-one, one-to-group and during multi-party negotiations you need to select the right approach and understand the impact of your behavior on others. You need to develop strategies to motivate recipients to your outcome, recognize the appropriate communication style and manage your emotions effectively when you are challenged.
Take a look at all personal development topics
It's more than just a course.
This is a learning journey.
Excite
On-demand digital learning playlist
Engage
Live session delivered virtually or in-person
Embed
Supporting on-demand digital learning playlists | 30-minute follow up coaching session (optional extra for teams)
2 x half-day live session delivered virtually or in-person | 6-8 hrs on-demand learning | 30-minute coaching session (optional extra for teams)

This is available for groups and teams
At a senior level, the ability to negotiate is essential to achieve your desired goals and build strong partnerships. This course will help you to understand the neuroscience behind our negotiating behaviors and our natural evolutionary responses to being in opposition, threat and perceived unfairness. This will free you up to take a more detached stance, fully explore what is available and make integrative agreements that lead to a more profitable outcome for all parties.
Throughout this course, you will participate in negotiations, review input and outcomes with other participants and work with the facilitator to evaluate your performance and how it can impact on your negotiation partners. You will develop strategies to identify differing negotiation styles and motivate recipients towards your desired outcome. The focus will be on personal effectiveness in the negotiation arena and be grounded through detailed practice and feedback sessions.
This course is for anyone whose role requires higher-level negotiation skills and wants to broaden their existing skillset.
By the end of this course you will be able to:
Select the most appropriate approach when negotiating across a range of issues and with a range of parties
Describe a process for thorough planning and preparation in advance of negotiations
Design a robust negotiation process that works for you
Define the importance of your own style and behavior when negotiating
Manage emotion and apply a win: win mindset to achieve better results for both parties
Use the appropriate communication approach when negotiating at all levels
Respond confidently to challenging negotiation situations
To gain the maximum benefit from the workshop, you will be sent an activity to complete which asks you to consider current expectations and challenges. You will also see two short negotiation videos to review the impact of the styles. Both tasks will set the context of the sessions and will be used in the session activities.
Identifying your style and personality preferences, and those of others
Developing Negotiation Behaviors
Transactional, collaborative and creative negotiations
Analyzing your communication style
Flexing your communication style to motivate others towards a win-win outcome
Building relationships and gaining cooperation from others
Using non-verbal communication to build rapport to influence viewpoints
The Neuroscience, Biology and Psychology of Stressful Negotiations
The biology and psychology of the decision-making process
Our naturally evolved responses to negotiations and overriding our initial reactions
Practicing detached and objective negotiation based on collaborative collective problem solving
Managing the problem, not the person
Breaking habitual behaviors to reap the benefits in stressful situations
Eight-Step Approach to Workplace Negotiations
An easy to apply process that promotes confidence and professionalism
How to adapt the process to the situation and climate
Identifying value and assessing your strategy for risks
How to motivate other parties and move towards a win-win outcome
Skills Practice and Case Studies
Researched and developed case studies that allow learners to apply techniques
Safe supportive skills practice using a real-life work-based situation
Build a customized program
Use our building blocks approach to create a customized program to suit your specific needs and context, at the pace you need.
Talk to us about what you want to achieve.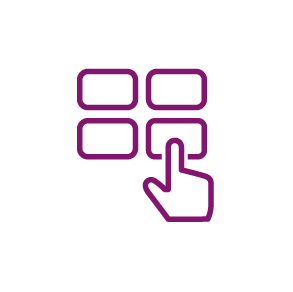 Step 1
Choose the core blocks you want (from our content library)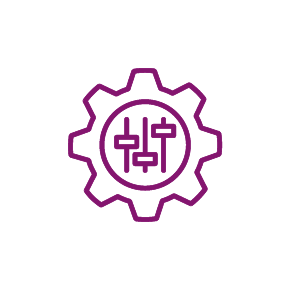 Step 2
Consider what blocks you want to customize (to make it your own)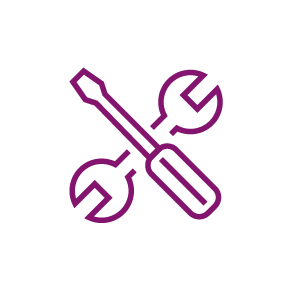 Step 3
Review any additional technology and support services we can help you with (to bring the truly bring the learning experience to life)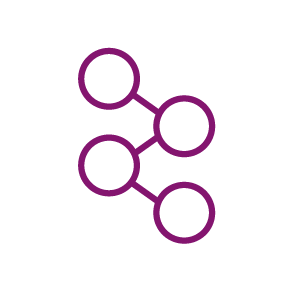 Step 4
We'll create the optimum journey for your learners
The building blocks menu of options
To help achieve the pace and agility you need, we encourage you to make use of what we already have (our core library) and make it your own. There's no need to 'recreate the wheel' - build from what we have 'ready to go' and then customize what you need to.
Choose from across our range of 100+ core topic areas.
Online self-study:
Fluidbooks
Infographics (standard and HTML)
Thrive in Five
Videos/animations
Quizzes & assessments
Podcasts
Digital flip cards
HTML microsites
Digital adventures
Applying what you have learned - action learning prompts/exercises
All assets under a topic/collection
Live expert-led:
Pre-built team experience (learning journey)
Live workshops - virtual or in-person training (1 x half-day live session in a day; 2 x half-day live session in a day)
Bitesize (1 x 90-min bite-size session in a day; 2 x 90-min bite-size session in a day; 3 x 90-min bite-size session in a day)
Run-it-yourself
Coaching – per hour (Follow-up; Learning program; Transitioning together; Team effectiveness; Career coaching; Leadership & executive; Skills performance coaching)
Group facilitation sessions (1 x 3hr in a day; 2 x 3hr in a day
Leadership lab session (1 x 3hr in a day; 2 x 3hr in a day)
Virtual delivery platform license
Personalisation for live events:
Add your logo
Tailored
Branded
Fully customized
Bespoke content creation:
Fluidbooks
Infographics (standard and HTML)
Thrive in Five
Videos/animations
Quizzes & assessments
Podcasts with bespoke or your content
Digital flip cards
HTML microsites
Digital adventures
Digital badges/certificates
Live expert-led bite-size or workshop session
Bespoke printed communication/learning assets:
Handouts
Z-cards
Zappar AR for Z-card
Action learning prompts/exercises
Bespoke Hub annual subscription fee (per user)
Hub implementation
Subscription (open) hub
Booker portal
Delivery – Virtual or in-person facilitator; virtual producer
Faculty management
Delegate management
Instructional design
Specialist instructional design
Learning journey curation
Logistics support
Project management
Customer success management
Branding & creative communication
Graphic design
Translations services
Proofing/QA
Data insights & engagement
Consultancy
Supplier management
Managed Learning Services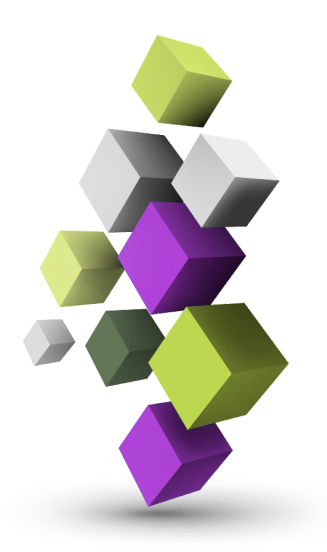 Our approach
Successful learning programs don't just happen by accident: Our 4E learning journey model ensures maximum transformational power (and it's informed by decades of adult learning best practices and proven real-life hybrid learning effectiveness).