Objective Setting
Objectives are the exact steps you will take to achieve your goals. They are measurable, quantifiable and precise. Objectives allow you to measure your success and progress towards your goals. Find out more about setting objectives in this collection.
Take a look at all management & leadership topics
Bitesize Sessions
Available for delivery to groups and teams, our bite-size learning sessions are short bursts of knowledge covering the what, why, and how of a topic, and delivered at pace. Expert-led sessions can be delivered virtually, face-to-face, or you can choose a combination, and they can be run either standalone or up to three sessions in a day.
Objective Setting
90-minute live session delivered virtually or in-person (Perfect for use as part of a blended learning programme)

This is available for groups and teams

Part of our Core Library
In a climate of increasing competition and reducing resources, it's crucial that individual and team efforts are aligned with organizational goals.
Setting clear and relevant objectives is a vital part of the leadership role. The process of objective-setting across the team can feel overwhelming, but if you take a step-by-step approach you will be able to do it confidently and do it well.
In order to have energy and clarity, and to focus their attention and effort on doing what needs to be done, your team needs to have a set of well-structured objectives. This gives them a clear line of sight between their day to day activities and the overall purpose of their role. It also allows you to measure peoples' contribution and achievement, accurately and effectively. Poorly structured objectives can lead to confusion and waste time and energy by leading individuals and teams in the wrong direction. Your team members will want to know what is expected of them and how they are performing against those expectations – the objectives you set them will help them to answer these fundamental questions.
This 90-minute virtual session will enable you to make tangible connections between individual objectives, team objectives, and organizational strategy. You will leave with the ability and confidence to successfully prepare and deliver appropriate task and behaviour objectives to your team.
Do you want to feel more confident that you are setting the right objectives for your team members, in the right ways?
Are you confident that the objectives you have set are meaningful and relevant?
Would your team benefit from greater clarity and focus, with clear targets to aim for?
How would it help you if your team could assess their own performance and progress on a daily/weekly basis?
Illustrate how team and individual objectives contribute to organizational goals
Write, and encourage your employees to write, effective task and behaviour objectives
Confidently speak to your employees about how to align on, construct, and commit to a set of effective objectives
Enquire now
Online Learning
Our award-winning learning content library is expertly created, easy to consume, and visually engaging and it can be experienced through a range of modalities - Fluidbooks, videos, animations, podcasts, infographics, quizzes and more. Use our digital learning content to support on-demand or blended learning provision within your organisation. Hundreds of topics are available in multiple global languages.
Setting Objectives
Core content
Objective Setting For Managers Fluidbook
Objective Setting For Employees Fluidbook
Objective Setting For Managers Quiz
Objective Setting For Employees Quiz
Objective Setting Infographic
Objective Setting Video
Objective Setting Thrive in Five
See our engaging content in action
Find out more about our learning content… we provide a range of formats and media types to support different learning styles, and time pressures and to keep the learning engaging. Find out more about the different modalities and view some examples…
Explore more about our content
Build a customised programme
Use our building blocks approach to create a customised programme to suit your specific needs and context, at the pace you need.
Talk to us about what you want to achieve.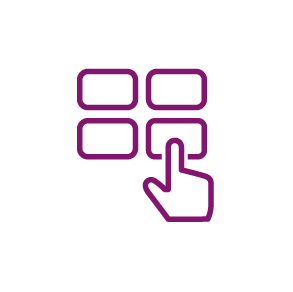 Step 1
Choose the core blocks you want (from our content library)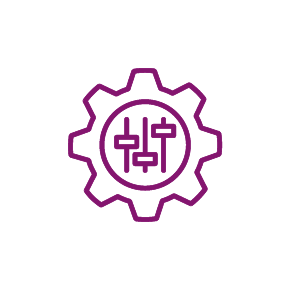 Step 2
Consider what blocks you want to customise (to make it your own)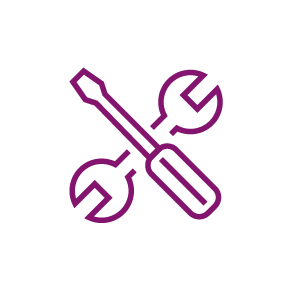 Step 3
Review any additional technology and support services we can help you with (to bring the truly bring the learning experience to life)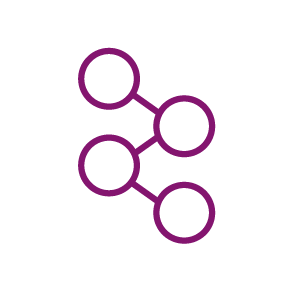 Step 4
We'll create the optimum journey for your learners
The building blocks menu of options
To help achieve the pace and agility you need, we encourage you to make use of what we already have (our core library) and make it your own. There's no need to 'recreate the wheel' - build from what we have 'ready to go' and then customise what you need to.
Choose from across our range of 100+ core topic areas.
Online self-study:
Fluidbooks
Infographics (standard and HTML)
Thrive in Five
Videos/animations
Quizzes & assessments
Podcasts
Digital flip cards
HTML microsites
Digital adventures
Applying what you have learned - action learning prompts/exercises
All assets under a topic/collection
Live expert-led:
Pre-built team experience (learning journey)
Live workshops - virtual or in-person training (1 x half-day live session in a day; 2 x half-day live session in a day)
Bitesize (1 x 90-min bite-size session in a day; 2 x 90-min bite-size session in a day; 3 x 90-min bite-size session in a day)
Run-it-yourself
Coaching – per hour (Follow-up; Learning programme; Transitioning together; Team effectiveness; Career coaching; Leadership & executive; Skills performance coaching)
Group facilitation sessions (1 x 3hr in a day; 2 x 3hr in a day
Leadership lab session (1 x 3hr in a day; 2 x 3hr in a day)
Virtual delivery platform licence
Personalisation for live events:
Add your logo
Tailored
Branded
Fully customised
Bespoke content creation:
Fluidbooks
Infographics (standard and HTML)
Thrive in Five
Videos/animations
Quizzes & assessments
Podcasts with bespoke or your content
Digital flip cards
HTML microsites
Digital adventures
Digital badges/certificates
Live expert-led bite-size or workshop session
Bespoke printed communication/learning assets:
Handouts
Z-cards
Zappar AR for Z-card
Action learning prompts/exercises
Bespoke Hub annual subscription fee (per user)
Hub implementation
Subscription (open) hub
Booker portal
Delivery – Virtual or in-person facilitator; virtual producer
Faculty management
Delegate management
Instructional design
Specialist instructional design
Learning journey curation
Logistics support
Project management
Customer success management
Branding & creative communication
Graphic design
Translations services
Proofing/QA
Data insights & engagement
Consultancy
Supplier management
Managed Learning Services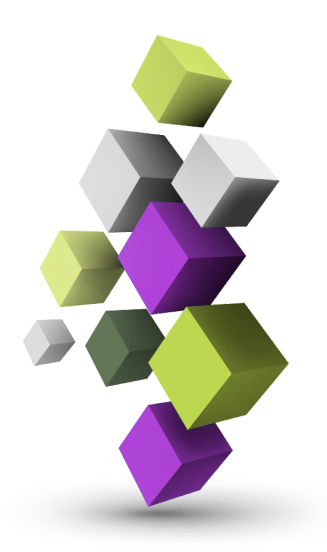 Our approach
Successful learning programmes don't just happen by accident: Our 4E learning journey model ensures maximum transformational power (and it's informed by decades of adult learning best practices and proven real-life hybrid learning effectiveness).