Advanced Influencing and Persuading
In order to successfully influence and persuade others you need to learn more about how others may experience you and how this can impact your persuasiveness, credibility and influence. You need to increase your self-awareness and identify your preferred influencing style. You need to understand the psychology of persuasion and learn to navigate politics, egos and resistance.
Take a look at all personal development topics
It's more than just a course.
This is a learning journey.
Excite
On-demand digital learning playlist
Engage
Live session delivered virtually or in-person
Embed
Supporting on-demand digital learning playlists | 30-minute follow up coaching session (optional extra for teams)
2 x half-day live session delivered virtually or in-person | 6-8 hrs on-demand learning | 30-minute coaching session (optional extra for teams)

This is available for individuals, groups and teams

Part of our Core Library
At a senior level, the ability to influence and persuade others is essential in order to gain commitment and buy-in to your decisions and objectives. This course is therefore designed to strengthen your ability to influence others to your way of thinking and to support you in delivering impactful change in a business or project environment.
You will discover how you can increase your effectiveness by expanding your self-awareness - understanding the impact of your approach and adapting your style to connect more closely with others. You will also explore a whole range of influencing and persuading strategies you can use across the varying levels within your business, developing the ability to 'speed read' behaviour changes in the moment to adapt your approach.
The techniques you learn will help you to build the right level of rapport with your stakeholders, understand how they are thinking and adapt your normal approach to achieve the results you want.
This course is designed for managers and leaders who wish to take a deeper dive into the psychology of influencing and to learn the skills to be more effective in persuading others.
By the end of this course you will be able to:
Identify your predominant influencing style and how you can adapt to create stronger connections
Know the impact of your approach and use this to make better choices
Identify the principles underpinning successful influencing and which strategies to choose for each individual situation to get better results
Describe the value of personal power and positional power and their role in influencing
Select from a range of persuasion and influencing strategies to manage meetings for more productive outcomes
Plan bespoke persuasion and influencing strategies to suit the personality and preferences of your stakeholders
Explain the psychology of persuasion and how to change mindsets
Deal with politics, aggression, ego, resistance and any other difficult behaviours
You will be given access to some digital resources to help prepare for the course and asked to reflect on situations that have gone well in the past and identify a situation where you would like to increase your influence and persuasion in the future. You are required to bring this to the course.
Identifying your style and personality preferences, and those of others
Speed read others in the moment
Adapting your style to build rapport and influence
Stakeholder analysis and mapping
Setting SMART goals linked to your personal aspirations
Identifying sources of power using the French & Ravens Model
Using mindset analysis and cross-functional mindset analysis
Robert Cialdini's 'The Psychology of Persuasion'
Build a customised programme
Use our building blocks approach to create a customised programme to suit your specific needs and context, at the pace you need.
Talk to us about what you want to achieve.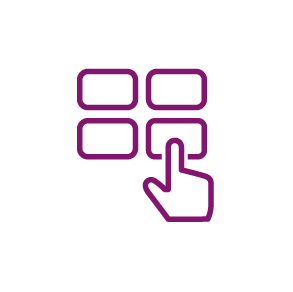 Step 1
Choose the core blocks you want (from our content library)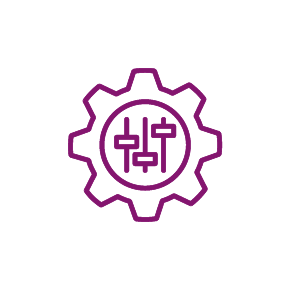 Step 2
Consider what blocks you want to customise (to make it your own)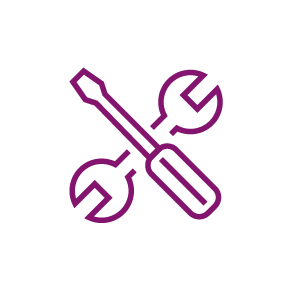 Step 3
Review any additional technology and support services we can help you with (to bring the truly bring the learning experience to life)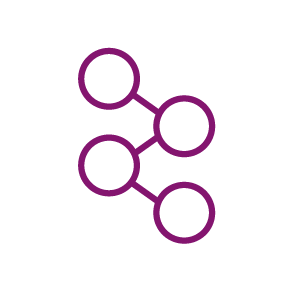 Step 4
We'll create the optimum journey for your learners
The building blocks menu of options
To help achieve the pace and agility you need, we encourage you to make use of what we already have (our core library) and make it your own. There's no need to 'recreate the wheel' - build from what we have 'ready to go' and then customise what you need to.
Choose from across our range of 100+ core topic areas.
Online self-study:
Fluidbooks
Infographics (standard and HTML)
Thrive in Five
Videos/animations
Quizzes & assessments
Podcasts
Digital flip cards
HTML microsites
Digital adventures
Applying what you have learned - action learning prompts/exercises
All assets under a topic/collection
Live expert-led:
Pre-built team experience (learning journey)
Live workshops - virtual or in-person training (1 x half-day live session in a day; 2 x half-day live session in a day)
Bitesize (1 x 90-min bite-size session in a day; 2 x 90-min bite-size session in a day; 3 x 90-min bite-size session in a day)
Run-it-yourself
Coaching – per hour (Follow-up; Learning programme; Transitioning together; Team effectiveness; Career coaching; Leadership & executive; Skills performance coaching)
Group facilitation sessions (1 x 3hr in a day; 2 x 3hr in a day
Leadership lab session (1 x 3hr in a day; 2 x 3hr in a day)
Virtual delivery platform licence
Personalisation for live events:
Add your logo
Tailored
Branded
Fully customised
Bespoke content creation:
Fluidbooks
Infographics (standard and HTML)
Thrive in Five
Videos/animations
Quizzes & assessments
Podcasts with bespoke or your content
Digital flip cards
HTML microsites
Digital adventures
Digital badges/certificates
Live expert-led bite-size or workshop session
Bespoke printed communication/learning assets:
Handouts
Z-cards
Zappar AR for Z-card
Action learning prompts/exercises
Bespoke Hub annual subscription fee (per user)
Hub implementation
Subscription (open) hub
Booker portal
Delivery – Virtual or in-person facilitator; virtual producer
Faculty management
Delegate management
Instructional design
Specialist instructional design
Learning journey curation
Logistics support
Project management
Customer success management
Branding & creative communication
Graphic design
Translations services
Proofing/QA
Data insights & engagement
Consultancy
Supplier management
Managed Learning Services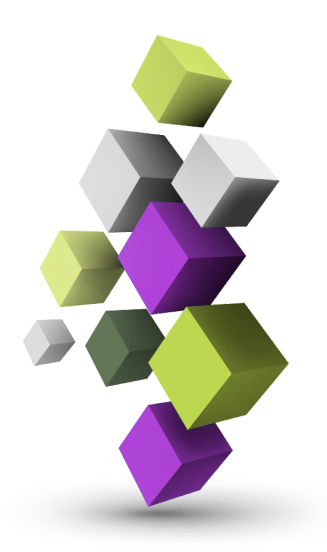 Our approach
Successful learning programmes don't just happen by accident: Our 4E learning journey model ensures maximum transformational power (and it's informed by decades of adult learning best practices and proven real-life hybrid learning effectiveness).