Assertiveness at Work
Being assertive is a core communication skill. It is not about being aggressive or angry, but rather it's about having confidence in what you believe in whilst showing total respect for others' opinions. This topic is focused on tips for working assertively by building congruence with other people, increasing your confidence and self-esteem in the process.
Take a look at all personal development topics
It's more than just a course.
This is a learning journey.
Excite
On-demand digital learning playlist
Engage
Live session delivered virtually or in-person
Embed
Supporting on-demand digital learning playlists | 30-minute follow up coaching session (optional extra for teams)
2 x half-day live session delivered virtually or in-person | 6-8 hrs on-demand learning | 30-minute coaching session (optional extra for teams)

This is available for groups and teams
This course will help you to understand what assertiveness is and how this type of behavior compares to aggression and passivity. You will learn and practice some tips, techniques and strategies for remaining calm and professional in the face of anger or hostility and managing your own response to difficult situations. You will also have the opportunity to practice responding assertively to requests made by others and making requests in a way that gives you the best likelihood of a positive response. You will leave with a plan of action to respond assertively to at least one personal workplace situation.
This course is suitable for people who would like to recognize and respond appropriately to different types of behavior and develop the ability to act assertively in challenging workplace situations.
By the end of this course you will be able to:
Explain the characteristics of assertiveness and the positive role assertiveness plays in the workplace
Recognize the fight or flight response and how to control your instinctive reactions
Practice assertive body language and active listening skills
Use assertiveness techniques to defuse aggression and regain control of a situation
Choose an appropriate response to requests made of your time and say 'no' positively and confidently
Make assertive requests of others that are likely to be met with a positive response
Implement a plan to deal with others more assertively
Bitesize Sessions
Available for delivery to groups and teams, our bite-size learning sessions are short bursts of knowledge covering the what, why, and how of a topic, and delivered at pace. Expert-led sessions can be delivered virtually, face-to-face, or you can choose a combination, and they can be run either standalone or up to three sessions in a day.
Assertiveness
90-minute live session delivered virtually or in-person (Perfect for use as part of a blended learning programme)

This is available for groups and teams

Part of our Core Library
Being assertive is about finding a balance between your own needs and rights and other peoples' needs and rights. We all have the right to express ourselves openly and stand up for our point of view, but at the same time, we have the responsibility to acknowledge and respect the rights and beliefs of others.
You can probably think of a time at work when you experienced the fight-or-flight response: your heartbeat quickened, you began breathing faster, and your entire body became tense. You are now primed for action, but what kind of action should you take? Stand your ground and fight back, or run away to safety?
The threatening situations we face in the workplace require a different kind of response. We must learn to control our instincts, choose a more rational response, and use this to our advantage.
Behaving assertively means finding an outcome where everybody wins and nobody is forced to fight or to flee.

Does other peoples' behaviour sometimes make you feel uncomfortable, but you're not sure why?
Do you too often find yourself saying 'yes' when what you really meant was 'no'?
Would you like to be able to express your point of view, confidently and clearly, and in a way that makes people sit up and listen?
Are there certain situations where you look back and wish you'd handled yourself better?
Have you ever struggled to remain calm and professional in the face of anger or hostility?
Do you ever find it difficult to find the right words in a tricky situation?
Describe the characteristics of assertiveness and the positive role that assertiveness plays in the workplace
Recognise the key elements of assertive, aggressive, passive-aggressive and passive behaviour
Apply an assertive response to some common workplace situations
Determine when to say 'no' and do so positively and confidently
Enquire now
Online Learning
Our award-winning learning content library is expertly created, easy to consume, and visually engaging and it can be experienced through a range of modalities - Fluidbooks, videos, animations, podcasts, infographics, quizzes and more. Use our digital learning content to support on-demand or blended learning provision within your organisation. Hundreds of topics are available in multiple global languages.
Assertiveness
Core content
Assertiveness Infographic
Act Ethically Animation
How to be Assertive Animation
Working Assertively Fluidbook
Assertiveness Quiz
Assertiveness Thrive in Five
Practical Assertiveness in the Workplace Podcast

See our engaging content in action
Find out more about our learning content… we provide a range of formats and media types to support different learning styles, and time pressures and to keep the learning engaging. Find out more about the different modalities and view some examples…
Explore more about our content
Build a customized program
Use our building blocks approach to create a customized program to suit your specific needs and context, at the pace you need.
Talk to us about what you want to achieve.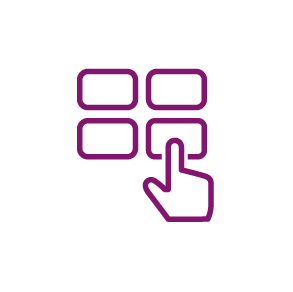 Step 1
Choose the core blocks you want (from our content library)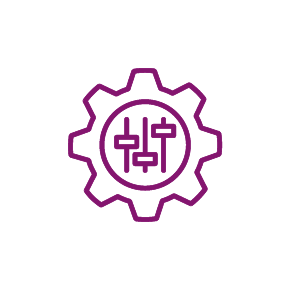 Step 2
Consider what blocks you want to customize (to make it your own)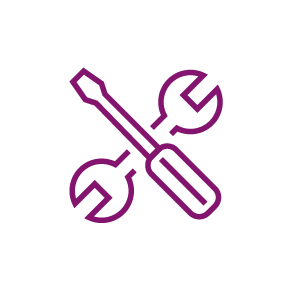 Step 3
Review any additional technology and support services we can help you with (to bring the truly bring the learning experience to life)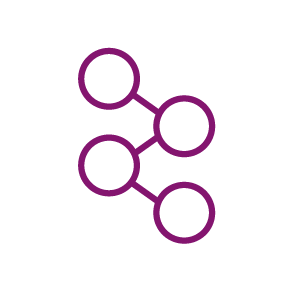 Step 4
We'll create the optimum journey for your learners
The building blocks menu of options
To help achieve the pace and agility you need, we encourage you to make use of what we already have (our core library) and make it your own. There's no need to 'recreate the wheel' - build from what we have 'ready to go' and then customize what you need to.
Choose from across our range of 100+ core topic areas.
Online self-study:
Fluidbooks
Infographics (standard and HTML)
Thrive in Five
Videos/animations
Quizzes & assessments
Podcasts
Digital flip cards
HTML microsites
Digital adventures
Applying what you have learned - action learning prompts/exercises
All assets under a topic/collection
Live expert-led:
Pre-built team experience (learning journey)
Live workshops - virtual or in-person training (1 x half-day live session in a day; 2 x half-day live session in a day)
Bitesize (1 x 90-min bite-size session in a day; 2 x 90-min bite-size session in a day; 3 x 90-min bite-size session in a day)
Run-it-yourself
Coaching – per hour (Follow-up; Learning program; Transitioning together; Team effectiveness; Career coaching; Leadership & executive; Skills performance coaching)
Group facilitation sessions (1 x 3hr in a day; 2 x 3hr in a day
Leadership lab session (1 x 3hr in a day; 2 x 3hr in a day)
Virtual delivery platform license
Personalisation for live events:
Add your logo
Tailored
Branded
Fully customized
Bespoke content creation:
Fluidbooks
Infographics (standard and HTML)
Thrive in Five
Videos/animations
Quizzes & assessments
Podcasts with bespoke or your content
Digital flip cards
HTML microsites
Digital adventures
Digital badges/certificates
Live expert-led bite-size or workshop session
Bespoke printed communication/learning assets:
Handouts
Z-cards
Zappar AR for Z-card
Action learning prompts/exercises
Bespoke Hub annual subscription fee (per user)
Hub implementation
Subscription (open) hub
Booker portal
Delivery – Virtual or in-person facilitator; virtual producer
Faculty management
Delegate management
Instructional design
Specialist instructional design
Learning journey curation
Logistics support
Project management
Customer success management
Branding & creative communication
Graphic design
Translations services
Proofing/QA
Data insights & engagement
Consultancy
Supplier management
Managed Learning Services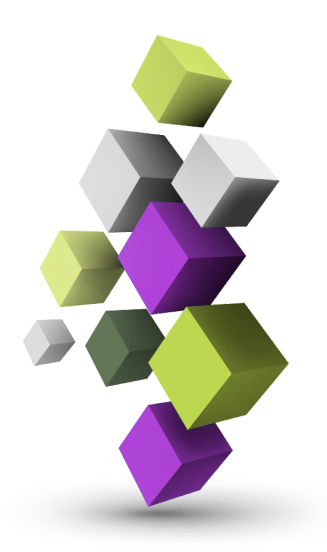 Our approach
Successful learning programs don't just happen by accident: Our 4E learning journey model ensures maximum transformational power (and it's informed by decades of adult learning best practices and proven real-life hybrid learning effectiveness).