APM Project Management Qualification (PMQ)
The APM Project Management Qualification (PMQ) is the professional qualification from the Association for Project Management (APM). The APM is the chartered body in the United Kingdom responsible for looking after the profession of project management. The PMQ is used in a number of organizations in the UK as a baseline measure for project management competence.
Take a look at all project management topics
It's more than just a course.
This is a learning journey.
Excite
On-demand digital learning playlist
Engage
Live session delivered virtually or in-person
Embed
Supporting on-demand digital learning playlists | 30-minute follow up coaching session (optional extra for teams)
8 x half-day live session delivered virtually or in-person | 6-8 hrs on-demand learning | 30-minute coaching session (optional extra for teams)

This is available for groups and teams
The PMQ is the professional qualification awarded by the Association for Project Management. The focus of this intensive course is to provide you with a level of knowledge that will enhance your personal effectiveness in project management and give you a worldwide-recognized professional qualification.
The syllabus is based upon the 7th edition of the Body of Knowledge (BoK) and the sessions will include discussions, exercises, case studies and example questions. Learners will receive the official APM PMQ study guide along with access to electronic resources to assist their learning journey.
Given the intensive nature of the syllabus, the course will involve around two hours of study each evening focussing primarily on sample exam questions and answers. This is designed to prepare learners for the three-hour essay-style examination paper that they will undertake at the end of the course.
The PMQ is a knowledge-based qualification. Successful candidates are able to participate in projects from individual assignments through to large capital projects. The PMQ is a qualification recognized both nationally and internationally that successful candidates can carry from one job to another or from one industry to another.
The PMQ covers 12 high-level learning outcomes from the APM Body of Knowledge. Awareness of these is considered fundamental to the professional management of projects. The course is fully accredited and approved by the APM and Hemsley Fraser is an APM accredited training provider.
Suitable for people managing projects in any industry already using some formal project management processes and methods who wish to complete the PMQ examination via an intensive four-day program followed by an exam one week later.
By the end of this course, you will be able to:
Provide organisations with a proven project management methodology that can allow people to plan, organize and control the successful implementation of projects.
Achieve the PMQ, the UK's leading project management qualification.
Provide practical skills and techniques to help further your career in project management.
Learners will be given a copy of the APM PMQ official study guide approximately 4 weeks before the start of the course. Along with this, they will also receive a pre-course guide and study plan. Our advice is to follow the study plan and do as much pre-work as possible (between 15 and 20 hours of study time), to give you the best chance of success.
Delegates will also need to visit our web-based Learner Portal to complete their course and exam registration. Please note that this course requires some structured self-study during the course to cover the material contained within the exam.
This course is a series of virtual instructor-led sessions as follows:
8 x 3 hours over four consecutive days:
09:30 - 12:30 / 13:30 - 16:30
Exam one week later to allow study support and revision time.
Governance
Project management
Program management
Portfolio management
Infrastructure
Lifecycle
Sponsorship
Setting
Environment
Operations management
Interpersonal Skills
Communication
Conflict management
Delegation
Leadership
Negotiation
Teamwork
Integrative Management
Business case
Control
Information management
Organisation
Planning
Stakeholder management
Scope Management
Benefits management
Change control
Configuration management
Requirements management
Schedule Management
Resource scheduling
Time scheduling
Financial and Cost Management
Budgeting and cost control
Investment appraisal
Risk Management
Risk context
Risk techniques
Quality Management
Resource Management
Contract
Procurement
Provider selection and management
Interfaces
Build a customized program
Use our building blocks approach to create a customized program to suit your specific needs and context, at the pace you need.
Talk to us about what you want to achieve.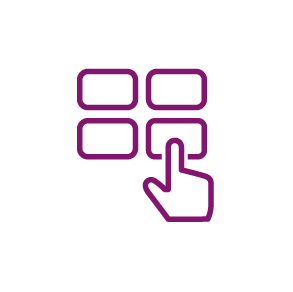 Step 1
Choose the core blocks you want (from our content library)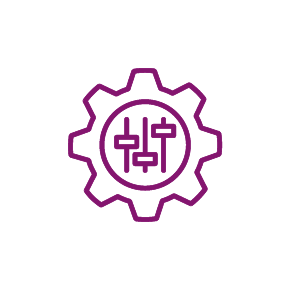 Step 2
Consider what blocks you want to customize (to make it your own)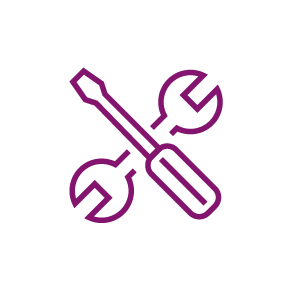 Step 3
Review any additional technology and support services we can help you with (to bring the truly bring the learning experience to life)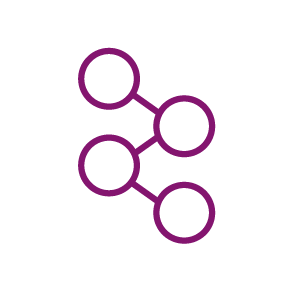 Step 4
We'll create the optimum journey for your learners
The building blocks menu of options
To help achieve the pace and agility you need, we encourage you to make use of what we already have (our core library) and make it your own. There's no need to 'recreate the wheel' - build from what we have 'ready to go' and then customize what you need to.
Choose from across our range of 100+ core topic areas.
Online self-study:
Fluidbooks
Infographics (standard and HTML)
Thrive in Five
Videos/animations
Quizzes & assessments
Podcasts
Digital flip cards
HTML microsites
Digital adventures
Applying what you have learned - action learning prompts/exercises
All assets under a topic/collection
Live expert-led:
Pre-built team experience (learning journey)
Live workshops - virtual or in-person training (1 x half-day live session in a day; 2 x half-day live session in a day)
Bitesize (1 x 90-min bite-size session in a day; 2 x 90-min bite-size session in a day; 3 x 90-min bite-size session in a day)
Run-it-yourself
Coaching – per hour (Follow-up; Learning program; Transitioning together; Team effectiveness; Career coaching; Leadership & executive; Skills performance coaching)
Group facilitation sessions (1 x 3hr in a day; 2 x 3hr in a day
Leadership lab session (1 x 3hr in a day; 2 x 3hr in a day)
Virtual delivery platform license
Personalisation for live events:
Add your logo
Tailored
Branded
Fully customized
Bespoke content creation:
Fluidbooks
Infographics (standard and HTML)
Thrive in Five
Videos/animations
Quizzes & assessments
Podcasts with bespoke or your content
Digital flip cards
HTML microsites
Digital adventures
Digital badges/certificates
Live expert-led bite-size or workshop session
Bespoke printed communication/learning assets:
Handouts
Z-cards
Zappar AR for Z-card
Action learning prompts/exercises
Bespoke Hub annual subscription fee (per user)
Hub implementation
Subscription (open) hub
Booker portal
Delivery – Virtual or in-person facilitator; virtual producer
Faculty management
Delegate management
Instructional design
Specialist instructional design
Learning journey curation
Logistics support
Project management
Customer success management
Branding & creative communication
Graphic design
Translations services
Proofing/QA
Data insights & engagement
Consultancy
Supplier management
Managed Learning Services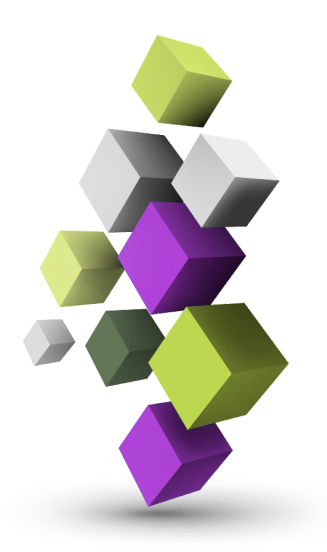 Our approach
Successful learning programs don't just happen by accident: Our 4E learning journey model ensures maximum transformational power (and it's informed by decades of adult learning best practices and proven real-life hybrid learning effectiveness).