Fundamentals of Sales
Great selling is about more than just having a great product and a potential buyer. It involves knowing both your product and customer inside out – asking the right questions, listening effectively to the answers and connecting what you hear with what you can offer. This collection will take you through the process from data gathering through to closing the deal, and will cover the fundamental behaviours and skills you need to develop to become a truly great salesperson.
It's more than just a course.
This is a learning journey.
Excite
On-demand digital learning playlist
Engage
Live session delivered virtually or in-person
Embed
Supporting on-demand digital learning playlists | 30-minute follow up coaching session (optional extra for teams)
half-day live session delivered virtually or in-person | 6-8 hrs on-demand learning | 30-minute coaching session (optional extra for teams)

This is available for individuals, groups and teams

Part of our Core Library
This interactive and insightful workshop provides a sound foundation to the skills and qualities needed to turn opportunities into results, equipping you with the essential knowledge and understanding required to kick-start a successful career in sales. The techniques and theories can be applied to face-to-face meetings, virtual interactions, telephone conversations and written communications.
The workshop is designed to challenge your thinking and requires you to operate from the client or customers perspective - why should they engage with or buy from you? Elements of sales psychology will help you to understand why your customers react as they do, and how to respond appropriately to build relationships that are more rewarding.
On return to the workplace, you will have a sales framework on which to apply your personality, communication style and relevant organisational processes.
Suitable for new and existing sales people with little or no formal training.
By the end of this course you will be able to:
Apply a framework to adapt and tailor the sales conversation and make the most of opportunities
Review and enhance the value of your product or service from the client/customer perspective
Use problem-solving techniques to overcome objections
Identifying primary buying motivations and reviewing what your product/service offers to your potential customers
Creating powerful influencing statements
An introduction to sales psychology and the benefits to you and the client/customer.
Identify how body language changes when using technology to communicate
Assertively present your products to highlight how they can solve the customer's problems
Build a sales kit of tools and models that work in practice
Create your personal development plan to implement in the workplace
Bitesize Sessions
Available for delivery to groups and teams, our bite-size learning sessions are short bursts of knowledge covering the what, why, and how of a topic, and delivered at pace. Expert-led sessions can be delivered virtually, face-to-face, or you can choose a combination, and they can be run either standalone or up to three sessions in a day.
Sales Fundamentals
90-minute live session delivered virtually or in-person (Perfect for use as part of a blended learning programme)

This is available for groups and teams

Part of our Core Library
This 90-minute session covers the fundamentals of selling, participants will pinpoint personal skills and the characteristics of selling effectively. The key stages of the sales process are addressed and participants will learn how to prepare effectively for a sales conversation, and create their own powerful opening statement.
The session then goes onto look at objection handling, features and benefits and questioning techniques too.
This short session is suitable for people with little or no formal sales training.
By the end of this session, you will be able to:
Identify the personal qualities for selling effectively
How to open the sales conversation
How to handle objections
What it means to communicate effectively
Enquire now
Online Learning
Our award-winning learning content library is expertly created, easy to consume, and visually engaging and it can be experienced through a range of modalities - Fluidbooks, videos, animations, podcasts, infographics, quizzes and more. Use our digital learning content to support on-demand or blended learning provision within your organisation. Hundreds of topics are available in multiple global languages.
Fundamentals of Sales
Core content
Sales Fundamentals Infographic
Sales Fundamentals Fluidbook
Sales Fundamentals Quiz
Sales Fundamentals Animation
Sales Fundamentals Thrive in Five x2
See our engaging content in action
Find out more about our learning content… we provide a range of formats and media types to support different learning styles, and time pressures and to keep the learning engaging. Find out more about the different modalities and view some examples…
Explore more about our content
Build a customised programme
Use our building blocks approach to create a customised programme to suit your specific needs and context, at the pace you need.
Talk to us about what you want to achieve.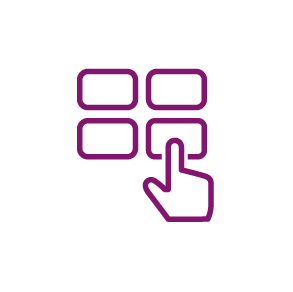 Step 1
Choose the core blocks you want (from our content library)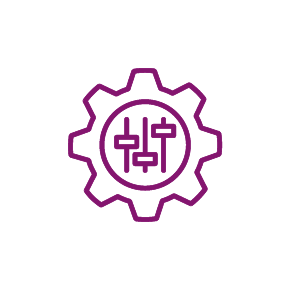 Step 2
Consider what blocks you want to customise (to make it your own)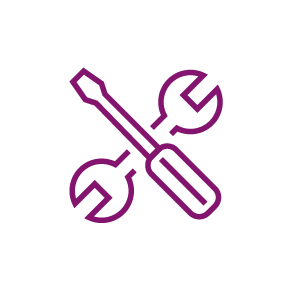 Step 3
Review any additional technology and support services we can help you with (to bring the truly bring the learning experience to life)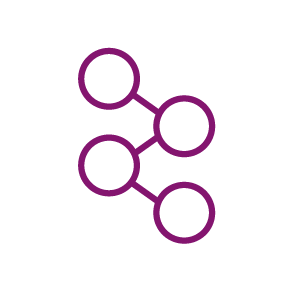 Step 4
We'll create the optimum journey for your learners
The building blocks menu of options
To help achieve the pace and agility you need, we encourage you to make use of what we already have (our core library) and make it your own. There's no need to 'recreate the wheel' - build from what we have 'ready to go' and then customise what you need to.
Choose from across our range of 100+ core topic areas.
Online self-study:
Fluidbooks
Infographics (standard and HTML)
Thrive in Five
Videos/animations
Quizzes & assessments
Podcasts
Digital flip cards
HTML microsites
Digital adventures
Applying what you have learned - action learning prompts/exercises
All assets under a topic/collection
Live expert-led:
Pre-built team experience (learning journey)
Live workshops - virtual or in-person training (1 x half-day live session in a day; 2 x half-day live session in a day)
Bitesize (1 x 90-min bite-size session in a day; 2 x 90-min bite-size session in a day; 3 x 90-min bite-size session in a day)
Run-it-yourself
Coaching – per hour (Follow-up; Learning programme; Transitioning together; Team effectiveness; Career coaching; Leadership & executive; Skills performance coaching)
Group facilitation sessions (1 x 3hr in a day; 2 x 3hr in a day
Leadership lab session (1 x 3hr in a day; 2 x 3hr in a day)
Virtual delivery platform licence
Personalisation for live events:
Add your logo
Tailored
Branded
Fully customised
Bespoke content creation:
Fluidbooks
Infographics (standard and HTML)
Thrive in Five
Videos/animations
Quizzes & assessments
Podcasts with bespoke or your content
Digital flip cards
HTML microsites
Digital adventures
Digital badges/certificates
Live expert-led bite-size or workshop session
Bespoke printed communication/learning assets:
Handouts
Z-cards
Zappar AR for Z-card
Action learning prompts/exercises
Bespoke Hub annual subscription fee (per user)
Hub implementation
Subscription (open) hub
Booker portal
Delivery – Virtual or in-person facilitator; virtual producer
Faculty management
Delegate management
Instructional design
Specialist instructional design
Learning journey curation
Logistics support
Project management
Customer success management
Branding & creative communication
Graphic design
Translations services
Proofing/QA
Data insights & engagement
Consultancy
Supplier management
Managed Learning Services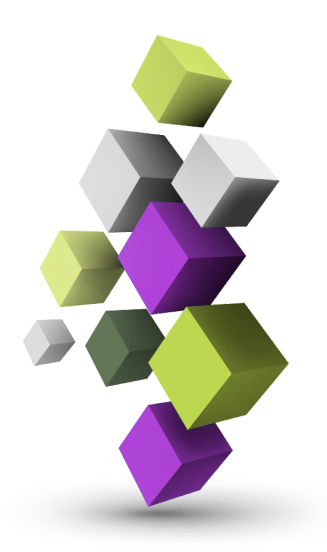 Our approach
Successful learning programmes don't just happen by accident: Our 4E learning journey model ensures maximum transformational power (and it's informed by decades of adult learning best practices and proven real-life hybrid learning effectiveness).