Top 20

Online Learning Library

Company
Leading learning and engagement specialist Hemsley Fraser has been named as a 2020 Top 20 Online Learning Library Company by Training Industry. This accolade is the third Training Industry award to be received by the organization this year, having previously been recognized as one of Training Industry's Top 20 Training Outsourcing Companies and as a 2020 Top 20 Leadership Training Company.
For more than a decade, Hemsley Fraser has been consistently ranked as one of the Top 20 Leadership and Top 20 Training Outsourcing firms in the world – one of the only companies with this distinction. The business has now been ranked as one of the Top 20 Online Learning Libraries every year since the list's inception four years ago.
Selection for the 2020 Top 20 Online Learning Library Companies List is based upon:
Industry visibility, innovation and impact
Breadth and quality of courses and content
Company size and growth potential
Strength of clients and geographic reach
Training Industry is the most trusted source of information on the business of learning, and has consistently recognized Hemsley Fraser for the company's strength across a wide range of facets in the learning and engagement space.
Todd Turner, CEO Hemsley Fraser, said, "It is always extremely gratifying to be recognized by Training Industry, who are a valuable and respected source within learning. We've been creating content for nearly 30 years, and have worked incredibly hard to turn that content into innovative and engaging digital assets, so it is especially rewarding to be recognized for this effort."
"The challenges of the last few months have only increased the importance of online learning, both in terms of continuing workforce development and in serving as a vital connection point for employees to engage virtually. We've worked quickly to expand our online library to include useful information for these challenging times, as well as to convert even more face-to-face offerings to an online format."
"This year's Top 20 Online Learning Library Companies List features a strong set of organizations offering relevant, up-to-date, on-demand content and personalized features that enhance the learning experience," said Ken Taylor, president of Training Industry, Inc."
"Through reinforcement tools, assessments and pathways, these companies have exceeded expectations in engaging the learner and sustaining the impact of training."
Hemsley Fraser's online library is part of the business' blended learning offering which also includes coaching, physical sessions and virtual events. The content is housed within a cloud-based Hub platform and is comprised of a variety of assets such as podcasts, e-books, animations, video, infographics and quizzes, all organized into learning playlists. This is the fourth consecutive year that Hemsley Fraser has been named as an Online Learning Library Top 20 Company by Training Industry.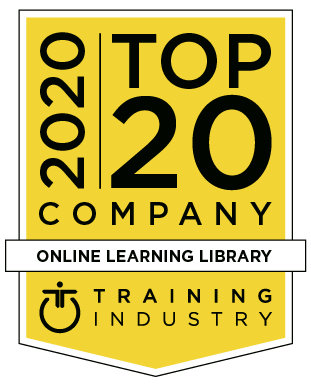 Have you considered Learning as a Service?
For those who want to make a big impact in a short period, we offer Learning as a Service. It's subscription-based, with a flexible, menu-driven array of services.