Silver Status awarded
EcoVadis has become a trusted partner for procurement teams in more than 450 leading multinational organizations helping them to reduce risk and drive innovation in their sustainable procurements.
The focus of this assessment was on environmental, social, and ethical performance – otherwise known as Sustainability or Corporate Social Responsibility (CSR). This is an essential factor for all businesses today. More and more companies are under immense pressure to improve their transparency and sustainability practices, and this includes the sustainability of their trading partners.
In addition to getting the silver medal we achieved the following scores:
Overall score – top 5% of companies assessed
Environment – top 13% of companies assessed
Labor & Human Rights – top 23% of companies assessed
Sustainable Procurement – top 17% of companies assessed
Ethics – top 4% of companies assessed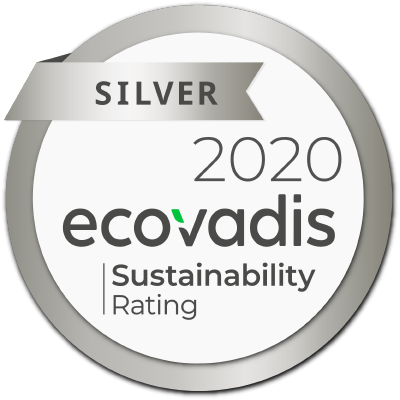 Wellbeing-and-life-skills
Popular topics
All
Essential business skills
Management & leadership
Personal development
Project management
Wellbeing & life skills