This accolade celebrates a remarkable year for Hemsley Fraser, one in which L&D was challenged beyond anyone's expectations. In the last 12 months, Hemsley Fraser has reinvented its business model, quickly shifting to fully blended virtual learning, putting its digital learning platform to even greater use, and greatly expanding its virtual training offer. The business set out to prove that a work/learn from home experience could be just as invigorating and connected as in-person development – not just endless PowerPoints online.
CEO, Todd Turner, said, "It has been an incredible year for organisations in all industries, and I am immensely proud of the way that Hemsley Fraser has risen to the challenge and grasped the opportunities. It has been a significant adjustment, not just for our clients and partners, but for our own business too. To be recognised once more, 12 years in a row, in this of all years, is true testament to our continued commitment to organisational learning and engagement."
He continued "Hemsley Fraser are passionate about learning, and the transformative effect that it can have on today's workplace. We continue to focus on providing the very best learning experiences."
Lynsey Whitmarsh, Managing Director UK, added, "We have been investing and innovating in virtual learning and communications for a number of years, but no one could have predicted just how quickly we would need to adjust to this accelerated trend. Though I would have preferred different circumstances, I am pleased that Hemsley Fraser has been able to demonstrate the value in virtual learning experiences and proud to have helped so many of our clients and partners to adjust to and excel in new ways of working."
Selection for the 2021 Training Industry Top 20 Leadership Training Companies was based upon the following criteria:
Breadth and quality of programmes/services and audiences served
Ability to deliver training in preferred modalities
Industry visibility, innovation and impact
Strength of clients and geographical reach
Company size and growth potential
Announcing this year's list, Ken Taylor, President of Training Industry, Inc, said, "Part of one of the most competitive and closely watched training sectors, this year's Top 20 Leadership Training Companies are leading the way by providing businesses with strategic and inventive leadership development offerings to meet the needs of an uncertain market."
"These companies continue to adjust and expand their topic offerings to deliver the training that companies have needed over the past year, including employee motivation, teamwork and agile leadership."
Hemsley Fraser's offering allows clients to flexibly choose any mix of content, platform, and services, to create agile and contextualised learning experiences. This approach has helped clients to alter plans quickly without pausing their leadership development. Their 'excite, engage, embed' framework is a key tenet of their approach and ensures an effective and sustained approach to development.
Hemsley Fraser is helping businesses create transformative learning experiences and agile learning cultures, which align to overall business goals and strategy.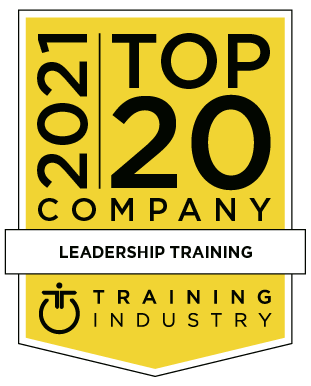 Have you considered Learning as a Service?
For those who want to make a big impact in a short period, we offer Learning as a Service. It's subscription-based, with a flexible, menu-driven array of services.