Excellence in Learning Awards
Leading to Engage and Deliver (LEAD) is a five-month blended learning program that helps Shell's senior managers across Europe, Asia and the Americas to manage themselves, others and the business to achieve greater performance. It also equips them to enhance engagement in their teams and drive safe working practices across the organization.
The three Excellence Awards won by the program are: Gold award for Best use of blended learning; Silver award for Best unique or innovative 'leadership program' and Bronze award for Best unique or innovative 'learning and development program'.
Rachel Cooke, Chief Operating Officer of Brandon Hall Group and head of the awards program, said: "Our Excellence Awards recognize the best organizations that have successfully deployed programs, strategies and tools that have achieved measurable results. The winners personify the innovation that drives business results."
Louise Moore, Client Relationship Manager at Hemsley Fraser, added: "We're very proud to have worked with Shell to develop the LEAD program, which is helping them to drive engagement and to improve business and safety outcomes. Shell has taken important steps to reshape its business in a bid to become the world's most competitive energy provider. Their refreshed purpose requires their leaders to deliver high performance and to engage and motivate their teams. This program has challenged assumptions about leadership development across their business. The concepts and methodology used have proved applicable and relevant from junior to senior levels."
Brandon Hall Group's 2018 Excellence Award entries were evaluated by a panel of experienced, independent industry experts, as well as the firm's own analysts. The criteria used to judge the entries were: fit the need, design of the program, functionality, innovation and overall measureable benefits.
Over the five months of the LEAD program, Shell's leaders take part in immersive learning experiences, facilitated workshops, and peer-to-peer coaching, supported by digital resources and virtual learning. The program includes 360-degree feedback and reinforces direct line manager support through on-going coaching and the co-creation of a development plan to identify and track progress.
To create the LEAD program, Hemsley Fraser worked with a global consortium of stakeholders comprising Shell's leadership development team, as well as business leaders and HR analytics, talent, diversity & inclusion, performance, safety and continuous improvement experts.
The Brandon Hall Group 2018 Excellence Awards will be presented at a gala awards ceremony in West Palm Beach, Florida, on 24 January 2019. 
Background notes: Brandon Hall Group is a human capital management research and advisory services firm that provides insights around key performance areas, such as learning & development, talent management and leadership development. The firm works with 10,000 clients globally.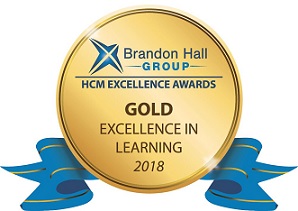 Have you considered Learning as a Service?
For those who want to make a big impact in a short period, we offer Learning as a Service. It's subscription-based, with a flexible, menu-driven array of services.