Prince2® Combined Foundation and Practitioner
PRINCE2, broadly speaking, is geared towards projects following a linear life-cycle. These are projects that are typically planned in advance and then subsequently implemented. It is a generic method in that it can be used for any kind of project in any industry and it is also scalable so it can be used on projects of any size, large or small. PRINCE2 is well respected and the associated qualifications are sought after. There are two qualifications primarily available: foundation and practitioner.
Take a look at all project management topics
It's more than just a course.
This is a learning journey.
Excite
On-demand digital learning playlist
Engage
Live session delivered virtually or in-person
Embed
Supporting on-demand digital learning playlists | 30-minute follow up coaching session (optional extra for teams)
8 x half-day live session delivered virtually or in-person | 6-8 hrs on-demand learning | 30-minute coaching session (optional extra for teams)

This is available for groups and teams
This is a highly regarded course for those who want to develop a sound, professional grounding in the PRINCE2 methodology.
There are many benefits to both the individual and the organization of adopting PRINCE2. The method provides:
A practical step-by-step guide to successfully manage any project
A flexible method that can be tailored to any organization or role involved in managing projects
An accessible and globally recognized certification which adds value to your CV.
Every element of this course has been designed with care to cover the subject matter thoroughly - with advice about how to use PRINCE2 in practice along with preparing you fully to undertake both the Foundation and Practitioner examinations.
The PRINCE2 project management methodology is widely employed by many of the UK's leading private and public sector organisations. This intensive five-day accredited course provides participants with a thorough knowledge of the four main elements of PRINCE2:
The 7 processes
The 7 themes
The 7 principles
How to tailor the use of PRINCE2
Delegates will sit both the PRINCE2 Foundation examination and the PRINCE2 Practitioner examination. Presented by PRINCE2 approved trainers with practical experience of applying the method in the real world, the course is fully compliant with the latest version of PRINCE2.
All delegates will receive a free copy of the 6th Edition PRINCE2 manual 'Managing Successful Projects with PRINCE2'.
This course is fully accredited by Axelos, the organization responsible for developing, enhancing and promoting the PRINCE2 best practice methodology globally.
The course is intended for all aspiring PRINCE2 practitioners who require a solid grounding in the PRINCE2 methodology, processes and themes. This course prepares delegates for both the Foundation and Practitioner exams.
To make the most of the course, delegates should ideally have experience of team leading, project management or project assistance/support.
By the end of this course you will be able to:
Use a proven project management methodology that can plan, organize and control the successful implementation of projects.
Understand how the PRINCE2 methodology can be flexible and adaptable for any type and size of project.
Complete the Foundation and Practitioner examinations.
Bring your employees and organization in line with an internationally recognized methodology.
The PRINCE2 Foundation examination will expect candidates to:
Demonstrate sufficient recall and understanding of the PRINCE2 project management method, to be awarded the PRINCE2 Foundation qualification. PRINCE2 Foundation qualification is a prerequisite for the PRINCE2 Practitioner Examination.
The PRINCE2 Practitioner examination will expect candidates to:
Demonstrate sufficient ability to apply and tailor the PRINCE2 project management method.
Start applying the method to a real project, however, candidates may not be sufficiently skilled to do this appropriately for all situations.
The individuals project management expertise, complexity of the project and the support provided for the use of PRINCE2 in their work environment will all be factors that impact what the Practitioner can achieve.
To prepare for this intensive course, a sound understanding of project management is required. To assist you with your preparation for the Foundation exam, Hemsley Fraser has devised a study plan. The course entails a significant amount of pre-course work and evening work during the course. Our advice is to do as much pre-work as possible (approximately 20 hours of study time), to give you the best chance of success.
The pre-course work involves:
Reading the PRINCE2 manual and supporting summaries. This should be read before the course, and used during your classroom training to support your continued learning of PRINCE2.
Watching a summary video and accessing our online Foundation exam simulator and sample Practitioner exam paper.
This course is a series of virtual instructor-led sessions as follows:
8 x 3 hours over four consecutive days:
09:30 - 12:30 / 13:30 - 16:30
Exam voucher included so that you can book the exam on a date of your choice. The voucher is valid for 12 months to allow more revision time and study support.
Introduction to the PRINCE2 methodology
Define the characteristics of a project
Six aspects of project performance
Integrated elements of PRINCE2
Understand the key concepts relating to projects and PRINCE2
The seven PRINCE2® principles are:
Continued business justification
Learn from experience
Defined roles and responsibilities
Manage by stages
Manage by exception
Focus on products
Tailor to suit the project environment
The PRINCE2 process model - Covering the Seven Processes
For each of the Seven Process, it will cover the:
Purpose
Objectives
Context
Key outputs of each process
Which themes are used within each process
The Seven Processes:
Starting up a project
Initiating a project
Directing a project
Controlling a stage
Managing a stage boundary
Managing product delivery
Closing a project
The Seven PRINCE2 Themes
For each of the Seven Themes it will cover:
An Explanation of its the purpose
The Minimum requirements that apply to each theme
Purpose and the key management products for each theme
Applying PRINCE2 to each Theme
The Seven Themes are
Business case
Organisation
Quality
Plans
Risk
Change
Progress
Tailoring
Tailoring / embedding PRINCE2 to meet the needs of organisations and project environments
The guidance on tailoring the principles, themes, process, terminology and management products
Examinations
The PRINCE2 Foundation examination
The PRINCE2 Practitioner examination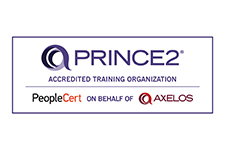 PRINCE2
This course/programme is accredited by PeopleCert.
Build a customized program
Use our building blocks approach to create a customized program to suit your specific needs and context, at the pace you need.
Talk to us about what you want to achieve.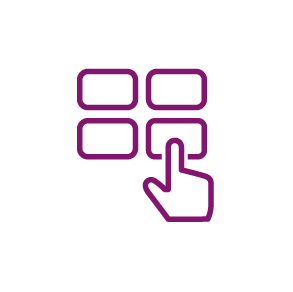 Step 1
Choose the core blocks you want (from our content library)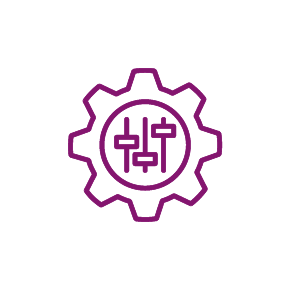 Step 2
Consider what blocks you want to customize (to make it your own)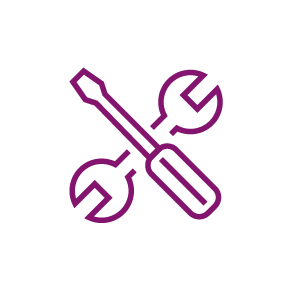 Step 3
Review any additional technology and support services we can help you with (to bring the truly bring the learning experience to life)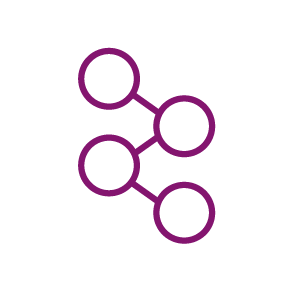 Step 4
We'll create the optimum journey for your learners
The building blocks menu of options
To help achieve the pace and agility you need, we encourage you to make use of what we already have (our core library) and make it your own. There's no need to 'recreate the wheel' - build from what we have 'ready to go' and then customize what you need to.
Choose from across our range of 100+ core topic areas.
Online self-study:
Fluidbooks
Infographics (standard and HTML)
Thrive in Five
Videos/animations
Quizzes & assessments
Podcasts
Digital flip cards
HTML microsites
Digital adventures
Applying what you have learned - action learning prompts/exercises
All assets under a topic/collection
Live expert-led:
Pre-built team experience (learning journey)
Live workshops - virtual or in-person training (1 x half-day live session in a day; 2 x half-day live session in a day)
Bitesize (1 x 90-min bite-size session in a day; 2 x 90-min bite-size session in a day; 3 x 90-min bite-size session in a day)
Run-it-yourself
Coaching – per hour (Follow-up; Learning program; Transitioning together; Team effectiveness; Career coaching; Leadership & executive; Skills performance coaching)
Group facilitation sessions (1 x 3hr in a day; 2 x 3hr in a day
Leadership lab session (1 x 3hr in a day; 2 x 3hr in a day)
Virtual delivery platform license
Personalisation for live events:
Add your logo
Tailored
Branded
Fully customized
Bespoke content creation:
Fluidbooks
Infographics (standard and HTML)
Thrive in Five
Videos/animations
Quizzes & assessments
Podcasts with bespoke or your content
Digital flip cards
HTML microsites
Digital adventures
Digital badges/certificates
Live expert-led bite-size or workshop session
Bespoke printed communication/learning assets:
Handouts
Z-cards
Zappar AR for Z-card
Action learning prompts/exercises
Bespoke Hub annual subscription fee (per user)
Hub implementation
Subscription (open) hub
Booker portal
Delivery – Virtual or in-person facilitator; virtual producer
Faculty management
Delegate management
Instructional design
Specialist instructional design
Learning journey curation
Logistics support
Project management
Customer success management
Branding & creative communication
Graphic design
Translations services
Proofing/QA
Data insights & engagement
Consultancy
Supplier management
Managed Learning Services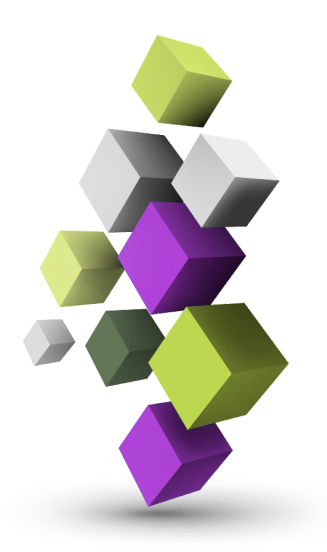 Our approach
Successful learning programs don't just happen by accident: Our 4E learning journey model ensures maximum transformational power (and it's informed by decades of adult learning best practices and proven real-life hybrid learning effectiveness).